Pre-Brexit, pre-covid it was easy. We bought a small property in Paris (7ième) over 20 years ago. Nothing fancy, small, a pied-à-terre, and we've had a lot of fun from it, although it has also had its moments of heartache, trashed twice by tenants, leaks from upstairs and fighting back damp. Hands on management at a distance is not easy.
Covid restrictions kept us away for 12 months, until this July. We found a window in the diary to go primarily to check for any water ingress, vermin and to be sure the taps, drains and internet still worked – and then a further 10-day window back home to quarantine.
Shortly before we left Edinburgh Boris changed the rules and removed quarantine on return but still a test on day two. Yay!! Nicola followed suit. Two days after we arrived in Paris Boris changed his mind and reintroduced 10-day quarantine back home and tests on day two and eight. So did Nicola. Merde! Whether France actually merits being placed in the amber+ category by the UK Government(s) is another tale. Needless to say, we prefer the French point of view that the UK evidence is crocked!
We travelled regardless. With no direct flights from Edinburgh we flew to London and then Eurostar, the logic being that it would be better to be turned back at St Pancras than on arrival at Roissy Charles de Gaulle. You go through French border control for the Eurostar before leaving London.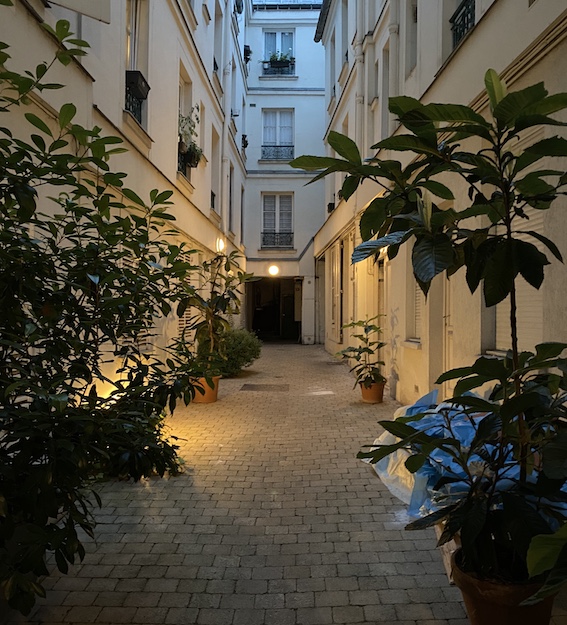 We needed a negative PCR test within 72 hours of departure (not NHS but from a private provider). We used Assured Screening. They were efficient and our results (negative!) arrived by phone two days after self-swabbing our tonsils and nasal passages at their site near Edinburgh Airport (Since writing France has now removed this requirement for fully vaccinated incoming passengers from the UK).
We also needed proof of two vaccinations. We had received the blue certificate through the post well before travel.
We had to print off and sign a statement of honour for the French Government that we were being honest about our Covid status and take this with us to present at the Border.
We had been advised to take proof of where we were staying (copies of our French insurance policy, a taxe d'habitation demand, and an invoice from the syndic). We also took recent French bank statements as we had seen reported that proof of accommodation and sufficient funds can be demanded or entry to France refused – the consequences of Brexit, not Covid.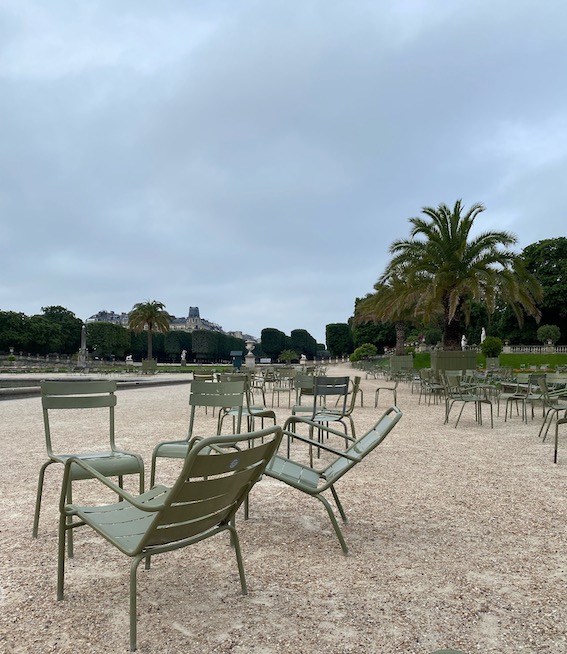 Armed with a file of paperwork we passed easily through French Border Control before boarding the train. Our Covid vaccination status and proof of Covid tests were checked. Nothing else. Our passports were stamped, which was new to us for France. Going was relatively easy.
For the homeward journey the stress factor ratcheted up considerably, not least because when we were assessing the risks for the trip the big "what if" was "what if one of our tests to come home is positive?"
And that's a major consideration. You need to take a test less than 72 hours before heading home. We had seen conflicting reports about whether a PCR test or an Antigen/lateral flow test would suffice. We wanted the one with the least chance of failing or delivering a false positive so opted for the PCR.
Fail the test (ie test positive) and you cannot go home. It is highly unlikely that you can travel with any test other than one with a negative result.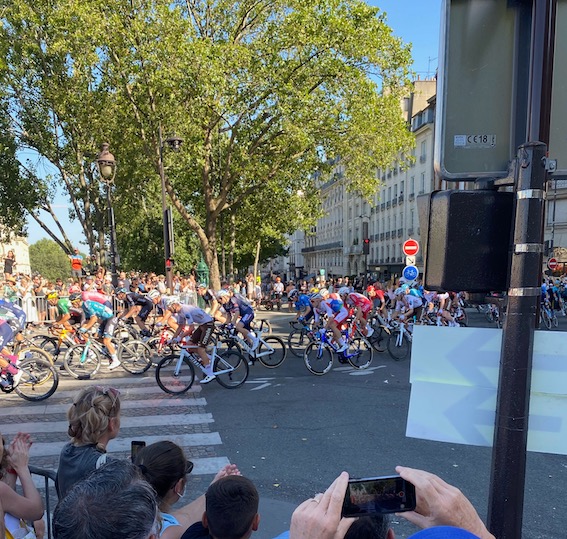 And, should you fail you have to isolate in France at a private residence and follow the French isolation rules. Even if you own a property that's tough, and expensive, or you can stay with friends or family at arm's length. And you would need to test again, reschedule flights or trains, organise and pay extra kennel fees, extend airport parking etc.
France has lots of testing ('depistage') pop-ups on the streets, outside most pharmacies. There's a cost (under €50) and results within 30 minutes but you need to be sure that these tests meet the necessary travel 'fit to fly' requirement – or risk being turned back at the departures gate.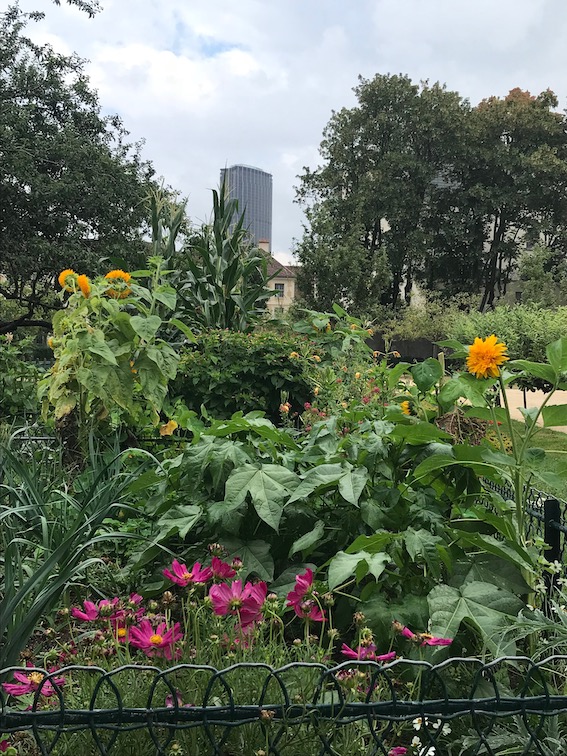 Places for a PCR test are harder to find, and you need good French to negotiate the system as most private providers require an appointment, and be signed up with Doctolib France, or have a French health card.
We tested Monday for travel on Thursday. We discovered that France, rightly, prioritises testing for those who may be ill. Results for tests for travel come lower down the pecking order.
We discovered that the Mairie in the XVieme arrondisement offered testing and a 72 hour turnaround. Even with time to spare after 48 hours of no news, we were nervous and went back to chase up our results. We were directed to the lab (10 minutes walk) where, after a short and helpful conversation, our 'fit to travel' results were printed out, and negative. Good to leave!
There is also a private company PCR Test France that offers very short turn around (30 minutes) PCR tests – two locations in Paris, but costly.
In addition, there is the UK Government passenger locator form to complete, which isn't as straight forward as it might appear. On it you have to quote the reference number for having forward-booked and paid for your day two and eight tests for the UK. It's a very rigorous and costly system.
Departing through UK Border Control at Gare du Nord we had to show our printed negative test result and completed passenger locator form on the phone.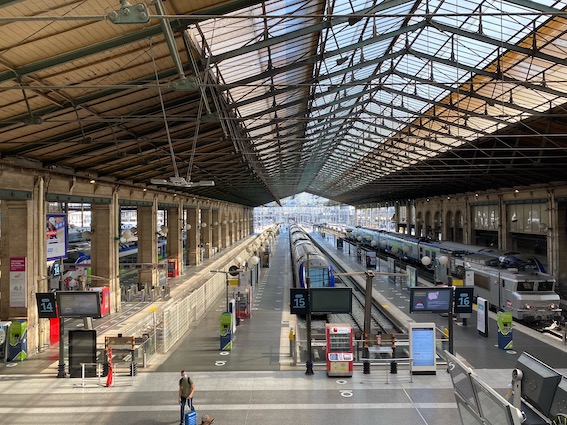 We arrived off Eurostar in London en route to quarantine in Edinburgh with time to kill and very few people giving a damn about the virus. They had, after all, just had Freedom Day. So, no masks, no mandatory track and trace check-in to pubs or restaurants, the rules for face coverings on the Underground being flouted everywhere. And, on return to Scotland we headed into 10 days of self-isolation, banned from leaning over the garden fence for a conversation or into the street to put out the bins (but ironically not to take our tests to a priority post box).
Added up, the costs for testing came to more than the travel but, fortunately for us, our accommodation is free. The trip was worth it; Paris was glorious in the July sunshine, and much quieter than usual which was a bonus, if a little poignant.
You get swabbed up the nose. Then you pay through it. Maybe that's the way life is going to be from now on. I hope not.